Broad Vision. Honest Service. Great Value.
Our Goal Then and Now Is to Provide Quality on Time Projects
Where We Build Your Visions…
AKM Doors and Mouldings is a reliable Door supplier in Canada. We carry a number of interior and exterior doors in a variety of wood species, prefinishes and core types. In addition to doors, we supply quality and intricate door handles and knobs, a variety of hinges, beautiful wall designs, modern bath sets, new entry bars and door locks. We have a huge variety in items so you can pick the one that most suits you. Not to mention, we offer beautifully engineered doors that are available in a smooth or textured finish with almost all matching Bifolds to suit any decor.
604-300-7103, 604-758-0052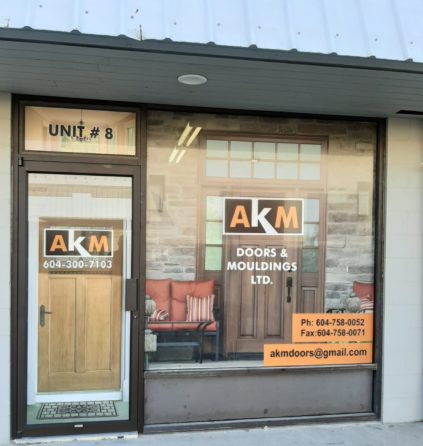 Get Your Free Consultation
Add a line that tells users how easily they can get in touch with you.

Margaret Curtis
I am fully satisfied with AKM Doors & Moulding services. All doors and moulding are perfect. Great products and great installation.

Matthew Fox
This company has had the nicest customer service that I have ever met and I would highly recommend AKM Doors & Moulding Ltd. to anyone